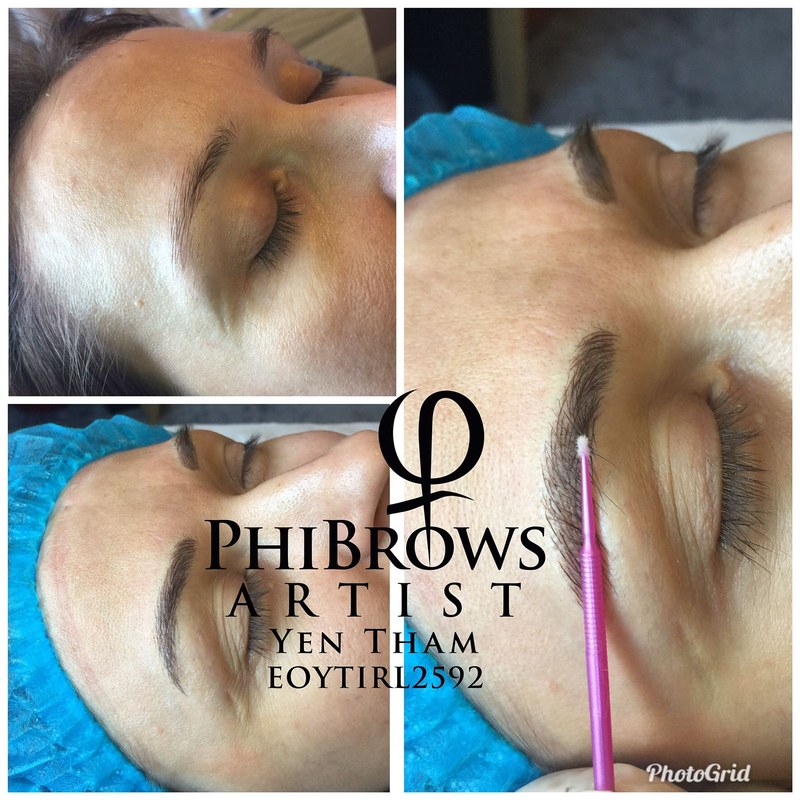 We now offer the world renowned Phibrows technique. This is the "Harvard" of brows as its dubbed within the industry. This technique draws hyper realistic hair strokes following your natural hair growth that mimic real hair with a manual microblade. The microblade deposits pigment that matches your exact hair colour.

This is achieved in 2 sessions, initial session and perfecting session(touch up) and end results will only be determined after the 2nd session. Bespoke brows are designed and measured based on the Golden ration(phi 1.618) measurement that's complimentary to your unique bone structure to give the most amazing results!

This golden ratio is found in all things perfect and beautifully proportioned in nature, design, art and architecture.
Eyebrows completely frame the face so its such an important aesthetic. So what are you waiting for??

Yen Tham is a certified Phibrows microblading artist from the most noted Phibrows academy, who are renowned for being the gold standard for brows and beauty in the world. Out of a class of 12 she was one of 4 to pass and obtain her prestigious certification. She studied under Elizabeth Oaks, one of the world's leading experts in the field of Permanent Make-up and a PhiMaster technician for over 14 years.

This semi permanent treatment will last anywhere from 1-2 years and sometimes longer, depending on your skin type.
















---